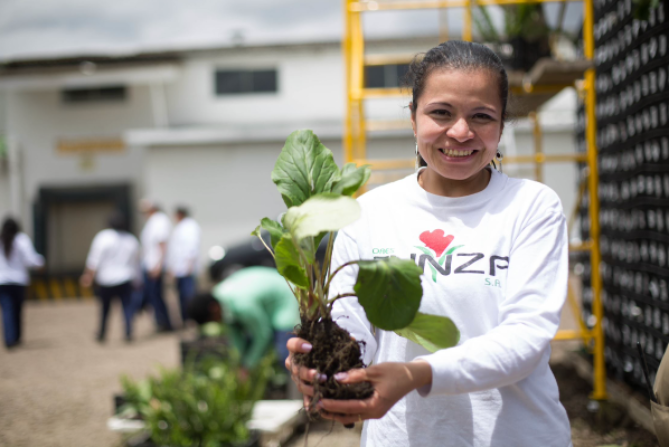 Shared Gardens, a conscious initiative
Following Paris' mayor Anne Hidalgo's initiative to create Shared Gardens around the city, where citizens can learn about agriculture, we decided to create our own throughout our farms. With the help of direct workers and contractors, the objective of this activity is to bring together people around our organization, while creating a physical space where everybody's efforts are flourishing with time.
All the materials used and the time necessary for the construction of these gardens are donated by collaborators, contractors, and the company. Creating this type of spaces makes our workers and ourselves proud of being part of Flores Funza.