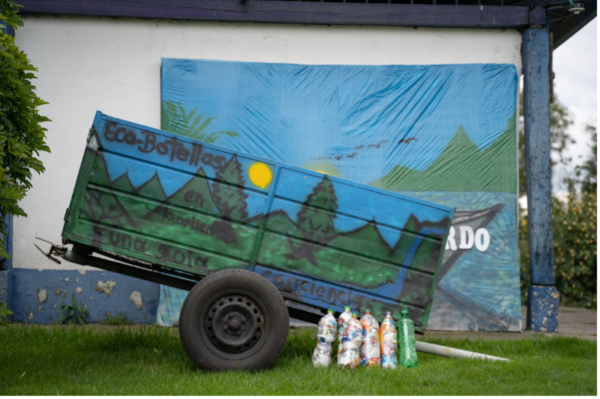 Making Plastic Waste a Reusable Resource
We make great efforts so that our commitment with sustainability is translated into our workforce. One of our latest group initiatives is to teach our staff how to recycle plastic waste, like bottles and food wrappers at home.
We have created special places in our farms to collect plastic bottles filled with other types of plastics that are then used as raw material to fabricate eco-bricks and eco-pallets. The monetary resources obtained from selling these materials are injected into the company's employee funds.